Discord Story Bot
A downloadable discord bot for Windows
Have you ever wanted to write ✍ some Interactive Fiction that your friends can play together, but you can't draw 🎨 or program 💻 ?
This is the tool for you, the Discord Story Bot!
People make choices in your game based on their emoji reactions: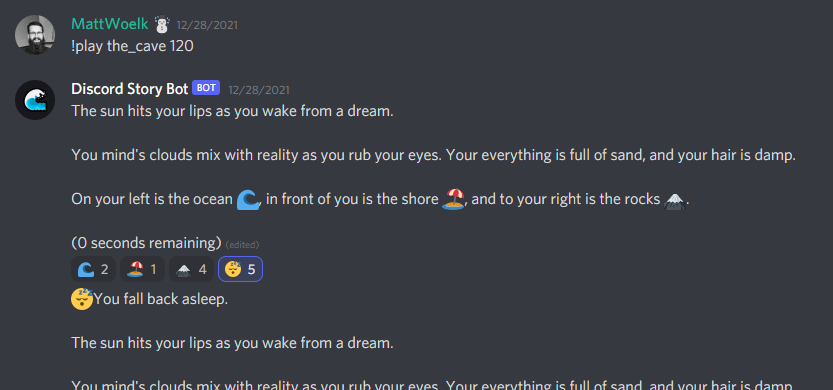 And you can even include pictures if you want: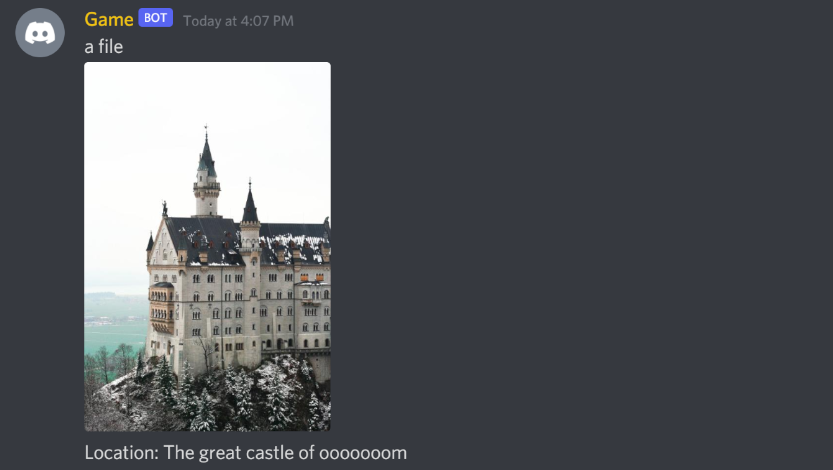 The process is (almost) as simple as writing a story in Inky and then putting that `.ink` file in the stories directory, but there are a bunch of configuration options and caveats that you should read about first in the README and the Compatibility README.
Also, you'll need to know how to set up a discord bot with your discord account/server, but there are a bunch of tutorials out there for that which you can find.
If instead you want to add your story to the PegJam community official discord story bot, find me in there and send me a message.
Pre-compiled 💾 versions are below, but if you want the latest and greatest (or you're running this bot on something other than Windows) compiling from the source is simple, and explained on the main GitHub page.
Download
Click download now to get access to the following files:
DiscordStoryBot_v0.2.1.zip
4 MB